In her 87 years on earth, Mother Teresa, born Anjezë Gonxhe Bojaxhiu, faithfully lived out her calling to serve the Lord. Moving away from everything and everyone she knew, she moved to India, first joining the convent of the Loreto Sisters and later moving into Calcutta's slums. Here she loved and served the poorest of the poor for the remainder of her years. Almost 20 years after she was called home, the Catholic Church will officially canonize Mother Teresa as a saint on September 4, 2016. As we reflect on the figure of soon-to-be Saint Teresa, here are three important things we can learn from her life:
 1. To Love the Outcast
Our Savior, Jesus Christ, not only descended from the heavenly realms to save us, but during His time on earth lived among the tax collectors and sinners, considered some of the morally depraved people of the day. Additionally, he spent time healing the sick, those with leprosy and blindness, complete social outcasts. Here, our faultless and perfect Savior, the spotless Lamb, loved everyone, even those who staunchly opposed him.
Looking to her Savior's example, Mother Teresa also spent her life helping those much different than herself. She found herself called to live in the poorest slums of India among the greatest outcasts of society. At the age of 36, she felt certain of this calling and spent the remainder of her years attending to those wracked by diseases like AIDs, tuberculosis, and leprosy, feeding the hungry, and caring for orphans. Her organization, Missionaries of Charity, now 4500 sisters strong, continues to carry out her mission of reaching the world's most downtrodden. We are reminded by Mother Teresa and her legacy of our call to love others, even those different that ourselves.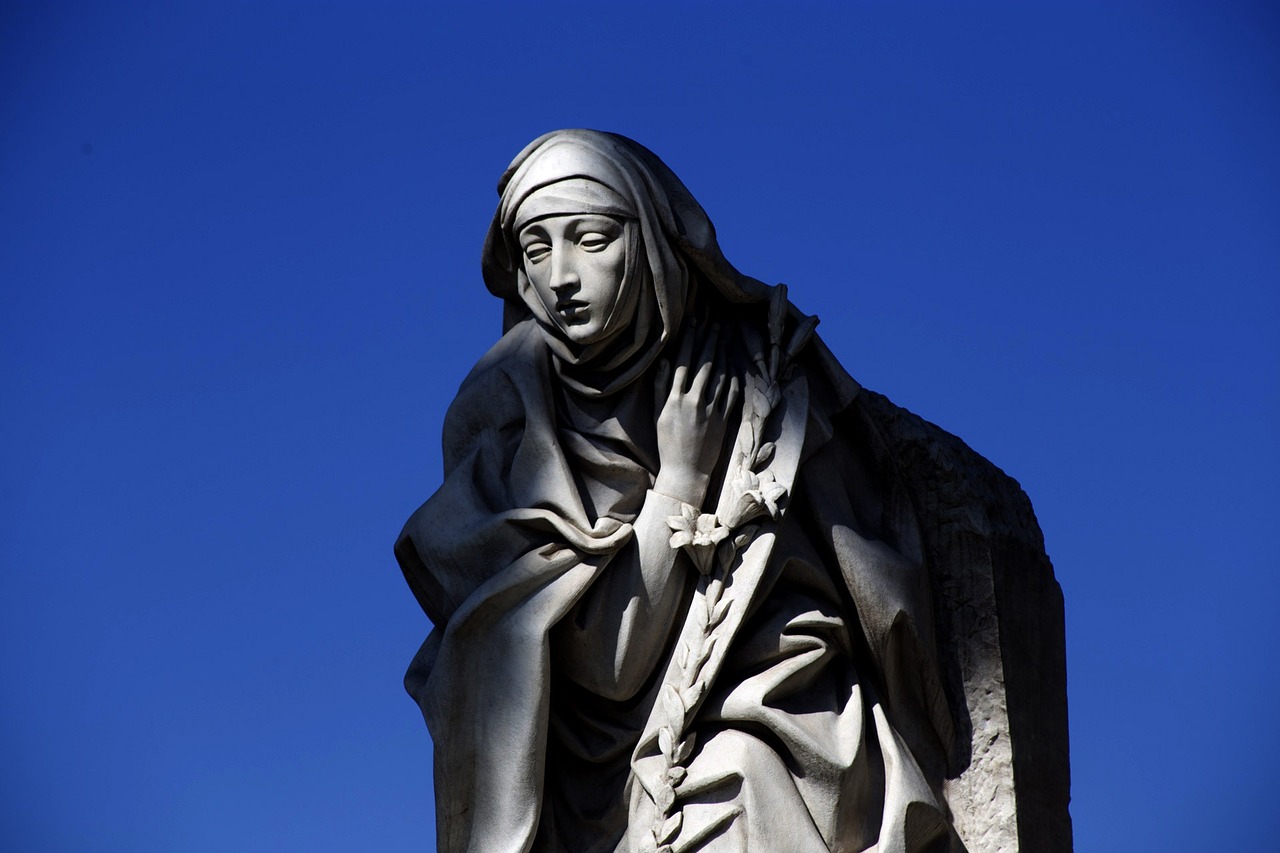 2. Not to Focus on the Material
In the U.S., when we are forced to move to a new home, it becomes more apparent to us how weighted down we are by the material things of the world. Moving proves stressful because we have to make decisions about what to do with our overabundance – do we continue lugging it with us, or do we let it go? This was not an issue for Mother Teresa, or for the thousands of sisters who have taken the vows of the Missionaries of Charity. In her life, Teresa obeyed a calling to live among the destitute in the slums of Calcutta. She fully immersed herself in their world, living as one of them, even trading in her normal habit for a simple white and blue sari. Today, sisters are called to follow Teresa's example of living simply. The typical Missionary of Charity has just a few material possessions to her name:
Three saris
Two or three cotton habits
A girdle
A pair of sandals
A crucifix
A rosary
A plate
A set of cutlery
A cloth napkin
A canvas bag
A prayer book
All of these items could easily fit in a single box.
In caring so little for earthly possessions, Mother Teresa reminds us of the calling of Colossians 3:2, which says, "Set your minds on things above, not on earthly things." Our culture's obsession with material possessions in the here and now easily clouds our eternal mindset. Mother Teresa knew that by living more simply she could be more faithful in her spiritual callings. At her death, she is said to have had just three material possessions – a bucket and two saris.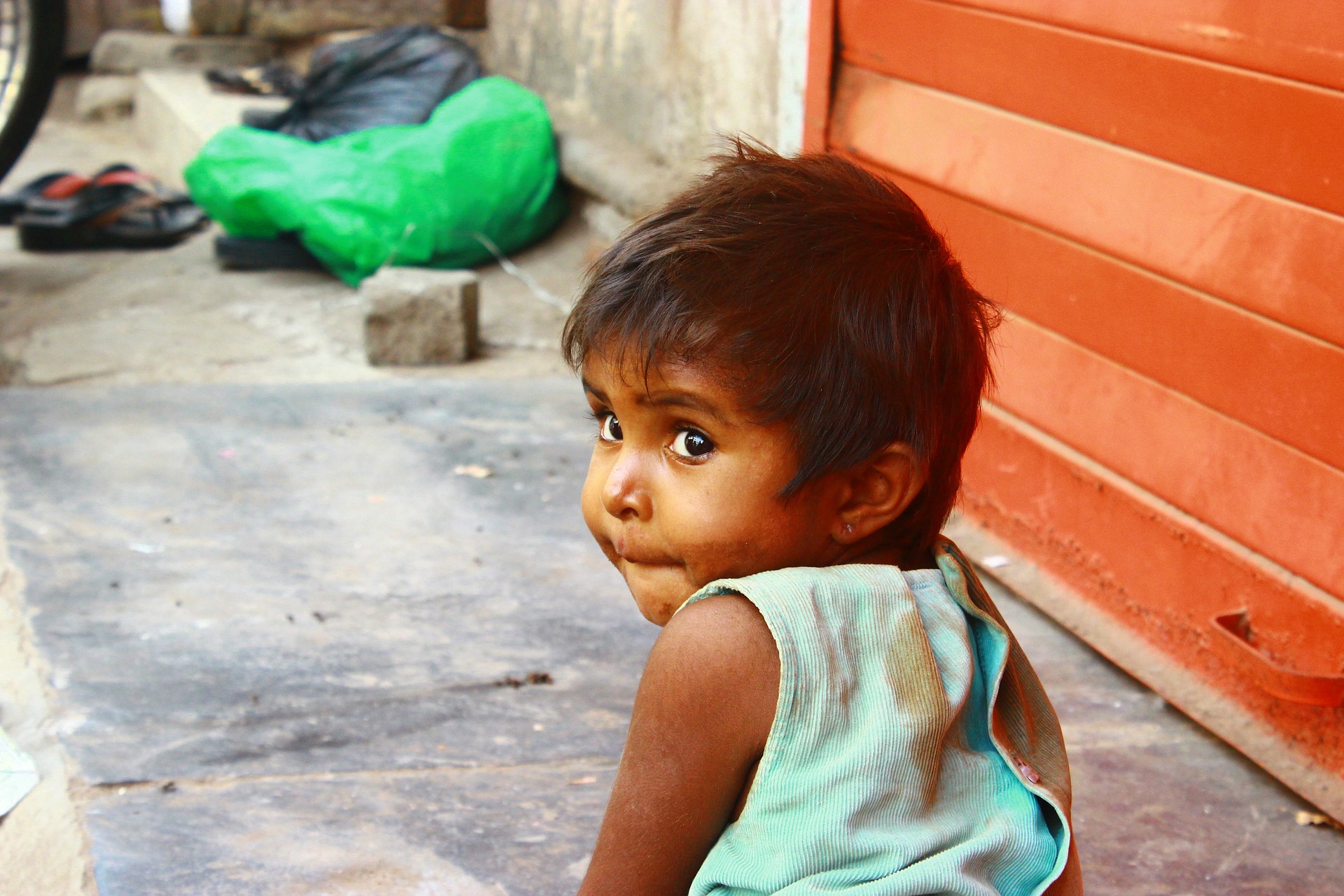 3. To Feed the Hungry
In the Western world, we have been so materially blessed that few of us have to consider where we'll get our next meal. In fact, in the U.S., where more than 2 in 3 adults is considered overweight or obese, food is not only taken for granted, it has become sickeningly indulgent. Not only do we have drive-thrus at every corner, you can now have pre-portioned ingredients delivered to your doorstep so you don't have to bother trekking to the grocery store. If Mother Teresa were to read the posts on sites like Blue Apron review, she would likely be aghast at the sheer indulgence and waste of the modern Western world. The cheapest meal delivery boxes start at $10/plate, a figure that Mother Teresa probably could have used to feed an entire orphanage for a day.
Mother Teresa made it a point to care for people's physical needs before embarking on curing their spiritual ones. She once said that by feeding and helping the downtrodden, she was "feeding and helping Jesus, for that is what he commanded, to help the poor". In looking to Mother Teresa's example, we are reminded of the importance to recognize people's most fundamental human needs. Through food, we can offer the hungry hope, dignity, and health. Possibly then will they see the message of God's love lived out.